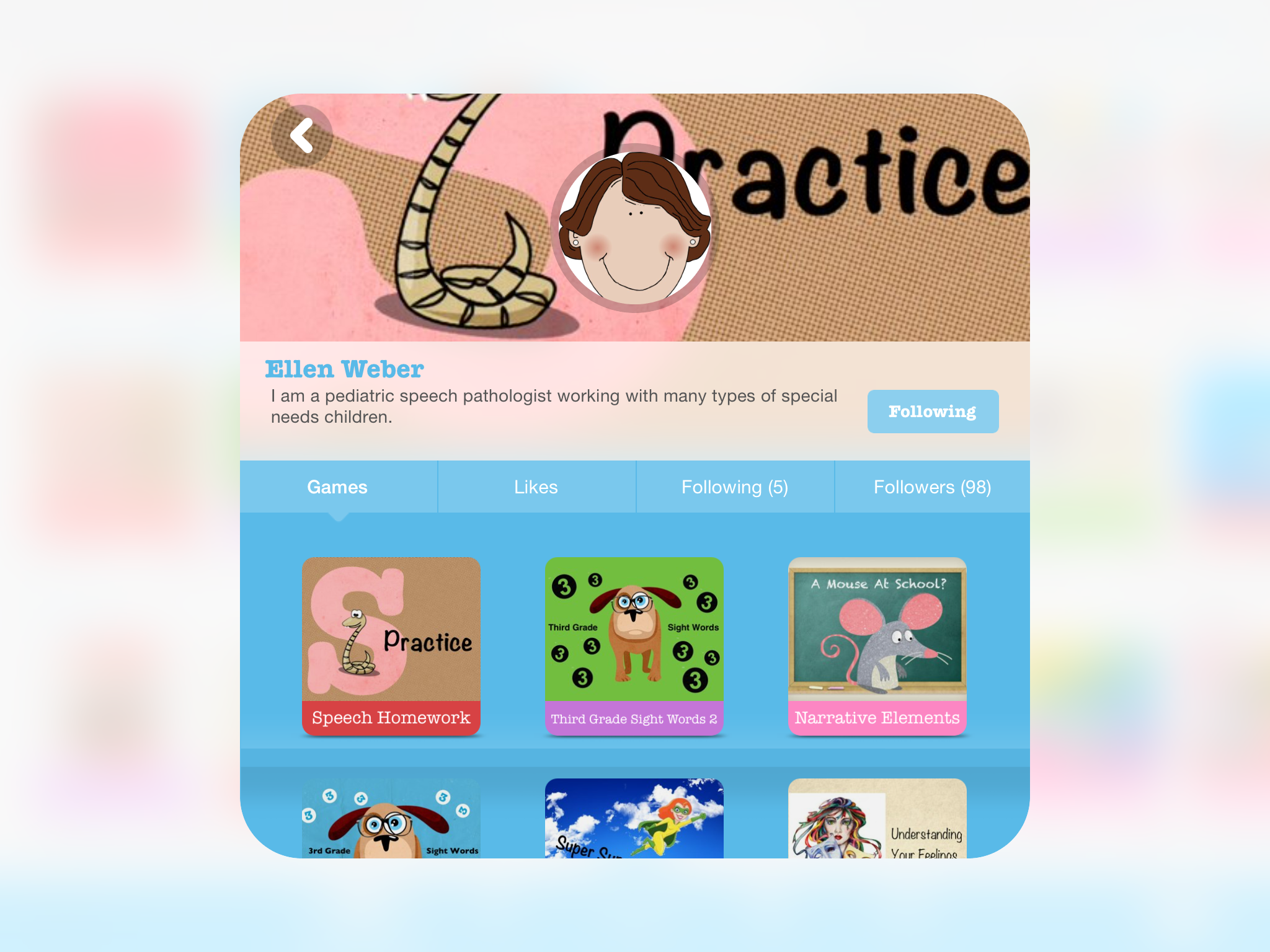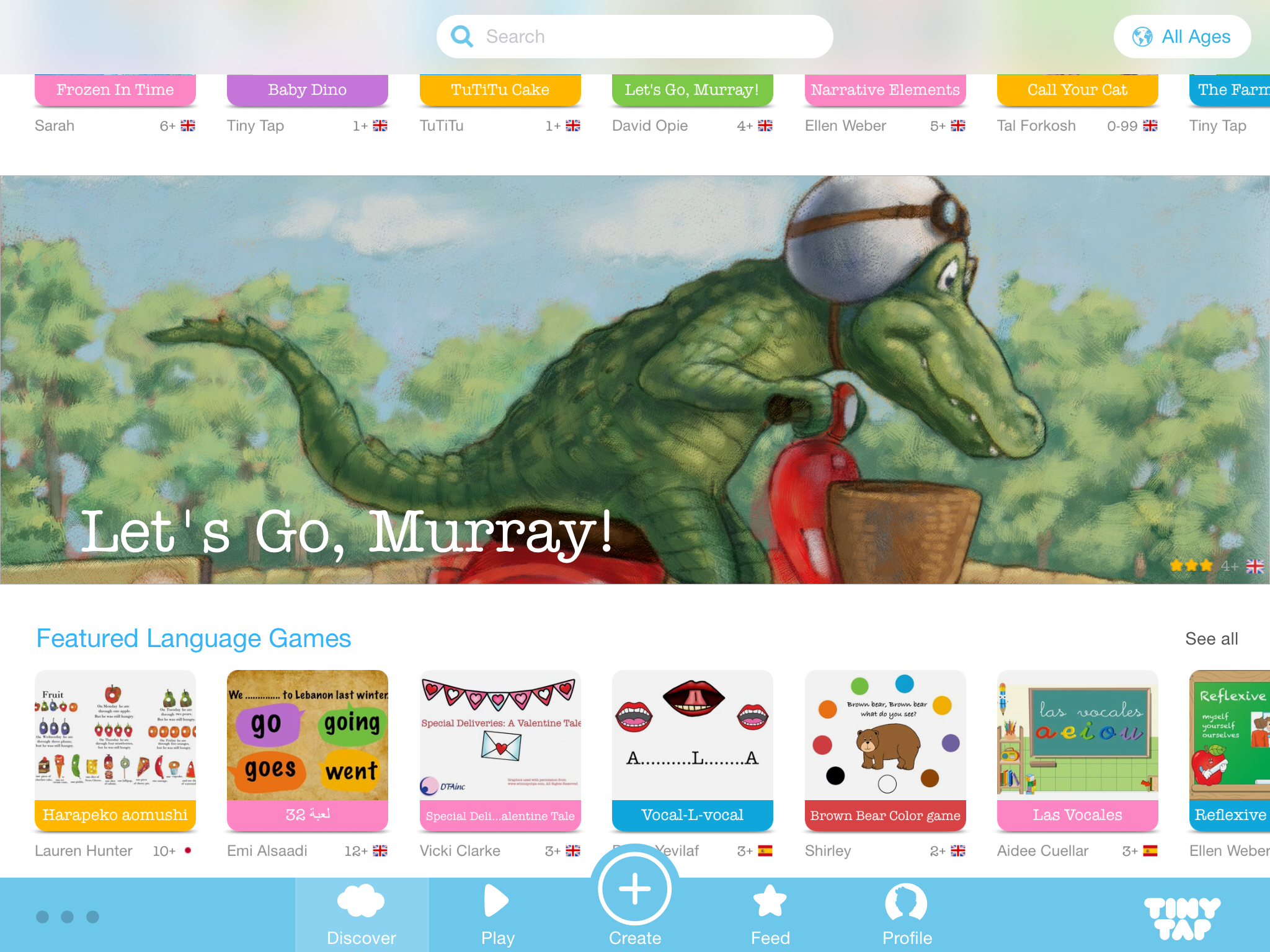 As I write this I am wondering if app developers for for all kinds of educational materials will become obsolete. Highly unlikely but the thought is satisfying after my experiences. Those who are familiar with my early posts know that not only did I lose money in my quest to develop an app, I also wasted time while experiencing exasperation and frustration at every step.
TinyTap is an app that puts ability to create an app into the hands of tech dummies, like me. If you are like me, you do not have thousands of dollars to pay for someone to develop an app but have many good ideas. Here's the big bonus—this app is free. Its only requirements are ideas, time, creativity, and desire. Using this app one can create games, puzzles, quizzes, e-books, soundboards, interactive presentations, digital textbooks, photo albums, and various activities.
To create an app, one can choose from hundreds of different icons and backgrounds. One can draw or write on the app using different virtual writing tools and upload photos and videos of one's own or from YouTube. One can record questions, instructions and descriptions. If the recording asks the child to "Find the apple," the image will become highlighted and there will be a ding indicating her answer was correct. Images can be manipulated on the screen with two fingers.
Because TinyTap offers a wonderful tutorial that takes one step-by-step through the creative process, I will not do the same here. I played around a bit and found the app creation process easy and fun. The quality of the images is excellent. Clearly, I am impressed. Using this app, you can create better quality apps than many I have reviewed. You can create a library of your own apps for any age group. How good is that? One more thing. You have the option to publish your app. That way others can use your creation. Tiny Tap offers a large number of apps created by others. The developer decides if she wants to offer her app(s) free of charge or not. As of the publishing of this post, all TinyTap apps are free. Mara Berman, TinyTap's Educational Partnership Director stated:
Indeed anyone can create an app using TinyTap. At the moment, all apps shared publicly on the TinyTap market are free. Of course, for the most talented teachers, there are certainly ways to monetize TinyTap lessons:
You can keep all of your TinyTap lessons private (meaning, they won't be publicly available on the TinyTap market), and then sell the access to the unique URLs.

TinyTap can publish your lessons as apps on Google Play and the App Store with a revenue share.

You can also embed lessons on your website or blog, increasing engagement and boosting potential ad sales.
TinyTap also offers a community for app creators where one can follow another creator and comment on apps.
You may wonder, as I did, how TinyTap can afford to offer so much for free. I posed the question to Ms. Berman. She answered that TinyTap publishes particularly successful apps and shares the revenue with the creators. Also, "Verizon awarded TinyTap a $1M grand prize for the most powerful answer award in education last year; and just last month a premier European broadcasting network awarded €1M in TV advertising – allowing us to focus on developing the product and userbase, with a longer-term view on profitability."
So there we have it. I am leaving you now to begin creating my first app using TinyTap.
Ages: any
Cost: free
Developer: http://www.tinytap.it
Rating: +++++